WOVEN – Women of Victory Enjoying NewLife
Proverbs 31:25

(KJV)
25 Strength and honour are her clothing; and she shall rejoice in time to come.
Welcome to  WOVEN (women of victory enjoying newlife)
We meet every 3rd Friday from 6:00 – 8:00 pm.
Thank you for stopping by our page. We pray that God's peace and restoration will meet you. We pray that you will be taken to the next level in your life. With all the hats that moms wear, we need the power and authority of Holy Spirit in our life to fulfill our purpose and excel in it.
We hope that you will find answers to problems and solutions to puzzles in life. Check back frequently for updates
Be sure to signup for our newsletters and other updates.
With Love, Pastor Fiona.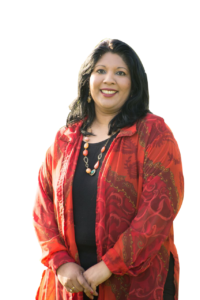 What to Expect at a WOVEN Monthly Spiritual Equipping Meetings
Date:  3rd Friday of every month
Time:  6 – 8 pm (ladies usually stay back and still chat with each other, that's okay by us)
Admission: FREE – there is no fee to attend this dynamic group. A freewill offering can be given at anytime
Food: We provide a snack that is always delicious.
What Happens at Our Monthly Spiritual Equipping Get Together
At our monthly meetings we have a time of food and getting to know one another. Then we have an AMAZING study with Pastor Fiona. This is a very dynamic session that you will leave with something that could change your life right away. Over the years women have changed their life, family atmosphere and how they feel about themselves just by attending and putting into practice what they learn at WOVEN.
Feel free to listen now to any of our WOVEN study sessions.
We look forward to seeing all of you wonderful ladies here with us the next time we meet.
---
Introducing Our WOVEN Girls Group
When: One Tuesday/Month  – see schedule below
Where: At Victory Christian Fellowship – 695 E. Ridge Rd, Palmyra PA 17078
Time: 6:30 – 8:00 pm
Cost: FREE!
What to Expect
This group is designed specially to help young ladies develop confidence and AMAZING self esteem. The goal is to help them become UNSHAKABLE to what may be thrown their direction in life. If there is a bullying factor in their life, they will learn skills to NEVER let it happen again.
If you want a young lady in your life to thrive and be who she was created to be, then we encourage you to have her attend the WOVEN Girls group.
Like all great programs, the results of each girl will depend on their attendance and the consistency in which they participate with the group. So make sure that they keep attending, and eventually things will start to click.
Looking forward to seeing strong young women in our community.