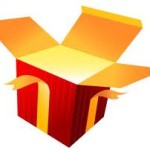 Jesus' birthday is an amazing time of year. It is a time that we stop to reflect on the beautiful gift that was given to us here on earth. It should be a time where we stop and give praises to Almighty God for His great mercy and grace to us. What a gift to mankind, the Savior of the world. Jesus is to be praised and adored. He should be magnified and lifted high above any other name in our life.
At Victory we are grateful for the opportunity to be part of the "Body of Christ" and we join together to say a Very Merry Christmas to You and a happy new year.
If you would like to visit our Christmas celebrations, we have our Christmas Eve Candlelight Service from 6-7 pm. We look forward to having you join us for this great celebration for our King.