Leadership Academy
Introducing Leadership 101
February 3rd and 17th 9 am – 3 pm
Location: Victory Christian Fellowship, 695 E Ridge Rd, Palmyra PA 17078
Description
A Comprehensive Class on Leadership Covering Leadership from a Personal Perspective:
As a Student You Will Be Given Tools To:
Understand Your Own Leadership Style
Realize the default action you take on leading – are you a natural follower or leader
What Tools Do You have Now that could be utilized to create the unique leader God created you to be
Help you identify what you would like to be known for as a leader
Who Can Benefit From This Class
If you fit any of the categories below, you would greatly benefit from what will be offered in this class:
A leader currently in any position (mom, dad, business, church)
A teenager in high school
College students
Stay at home moms
Many people have leadership decisions they need to make on a daily basis and are frustrated because they feel inadequate to make them. If you understand the principles of leading, you will not only become a better leader, but you will also understand how to follow the right leader and accomplish so much more in your life.
If you are a parent of a teenager I HIGHLY recommend they take this course. It will revolutionize the way they think and behave towards leaders and how they also lead.
Teacher
This class will be taught by Pastor Fiona Pyszka. She is the Executive Pastor at Victory. She is also the President of Bless The Children Home Orphanage and the Founder of Fiona Inc.
Here is a little bit more about her. . .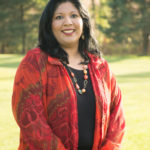 Fiona is passionate about helping people discover their purpose and walk in confidence in life. Her company, Fiona Inc, is dedicated to helping people discover the best about themselves. She is the happy mother of two boys, Gabriel and Josiah. Her work of teaching and personal mentorship of many over the years has helped to restore people to their purpose and their confidence in life. She is an international speaker and teacher. She has a BA from Lee University and an MBA from Regent University, which enables her to work with people of all walks of life. Over the years her training has allowed her to work in management in a number of industries and Fortune 500 companies. But her favorite work of all has been working in the Kingdom of God since she was 9 years old. She currently co-pastors with her husband, Doug at Victory Christian Fellowship. Books she has authored includes, The Purpose of You, You Can be Fearless, The Confident You, How to Handle Difficult Relationships,  Identity Reset and most recently, Take Back Your Life.
Cost
This class is scheduled for two days (Saturday February 3, 17). The cost for the class covers both days, materials handed out for class and any other resources shared during the training.
A suggested donation of $60  is requested for those joining the class outside of Victory.